Coming Soon
---
For my complete publishing history, click here
---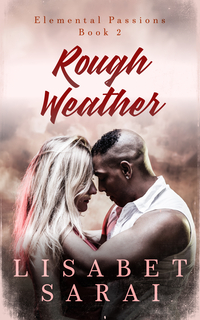 Read an excerpt
Coming in January 2014
BDSM paranormal erotic romance
Rough Weather by Lisabet Sarai

Destiny lies in the tempest's heart

Ondine has always felt at home in the sea. Orphaned at birth and raised by her grandmother on the island of Martha's Vineyard, she has never really questioned her extraordinary affinity for the watery world. She concentrates on her work as a marine biologist, spends her weekends relaxing among the waves, and worries about human threats to her beloved ocean environment. Fears of a deadly pregnancy like her mother's make her cautious about sex.

When she encounters an attractive but arrogant engineer on her private beach, surveying the site for a prospective off-shore wind farm, anger is her first reaction. A casual touch, however, transforms that emotion to incomprehensible, irresistible, terrifying lust.

Ebony-skinned Marut has his own talents – aside from his uncanny ability to swamp Ondine with desire. He can control the winds and summon storms. He informs Ondine that they share a supernatural heritage and claims she is his destined mate. She responds with scepticism and tries to resist the charismatic Haitian, but ultimately her scientist's training won't permit her to deny the evidence of her senses – and her heart. As a brutal northeaster batters the island and Marut's life hangs in the balance, Ondine learns that true power lies in surrender to her elemental nature.
---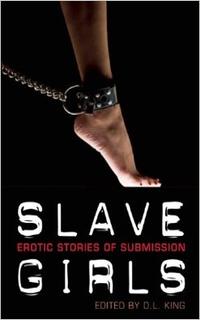 Read an excerpt
Coming in May 2014
M/F BDSM Erotica
Muse by Lisabet Sarai
In Slave Girls edited by D.L. King

Meet your master.

Popular erotic romance author Melissa Appleton knows how to titillate her readers, but her books are tame compared to her perverse and painful fantasies. The unprepossessing man who asks her to sign "from your devoted slave" claims to be the master she has dreamed about. Does she dare discover whether he speaks the truth?
---